An Emerging Growth Cybersecurity Firm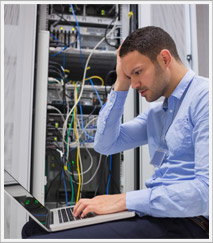 Cyber 360 Inc. is a woman-owned Cybersecurity professional services firm located outside of Boston, Massachusetts.
We work with Chief Security Officers, and their teams, struggling to hire skilled Cybersecurity professionals to secure their systems and reduce data and privacy risk. We put an end to their hiring headaches by providing contract and fulltime staff from the largest network of Cybersecurity talent in the U.S. We're successful because we are solely focused on the cybersecurity space, immersed in that community, and respected by Cyber Professionals as the staffing firm of choice.
There is a significant void in the staffing industry for highly qualified Cybersecurity professionals who are available for contract assignments. As a Cybersecurity contract and fulltime placement firm dedicated to identifying and hiring the top 10% of Cybersecurity professionals, Cyber 360 fills this void by identifying and hiring the best Cybersecurity professionals (Cyber-pros) who are available to our clients for short or long term contract assignments. Our bench and virtual bench combine to provide our clients with access to thousands of Cyber-pros.
Cybersecurity is rapidly transforming into an independent but highly integrated business unit among an increasing number of U.S. corporations and government agencies. With global cyber-attacks and threats of cyber warfare breaking headlines at an increasingly alarming rate, the need for Cybersecurity talent has never been higher, and there is no end in sight. Having placed thousands of professionals into Cybersecurity positions, Cyber 360 is rapidly growing our business to be the leading Cybersecurity staffing firm in the industry.